About us
The ACRF Image X Institute is a centre for innovation in radiation therapy and cancer imaging technologies.
We create, share and apply scientific knowledge to improve health by building new technology for cancer imaging and targeted radiation therapy.
We engage with industry, hospitals, international collaborators and universities to forge relationships that help take our projects from lab bench to patient bedside.
ACRF Image X is a part of the Faculty of Medicine and Health at the University of Sydney. Explore more research within our faculty.
---
November 2021
---
Summer Scholarship Applications Open
The ACRF Image X Institute is thrilled to be offering seven scholarships for our summer research program this year. These scholarships are open to University of Sydney students, and are most suited to students interested in medical technology development.
Applications close November 26 – please share this opportunity with any students in your networks who might be interested in applying.
There are a wide variety of projects to choose from, some of which may lead to further research opportunities. Past summer students have gone on to stay with their team for extended projects, present their work internationally at conferences, and even become Fulbright scholars.
Oct 2021
---
X-ray guidance keeps cardiac radioablation on target
Nicholas Hindley's recent work has been featured in Physics World: "He and his collaborators developed an algorithm that tracks the diaphragm – the predominant driver of internal organ motion during a radiation treatment – in real-time using low-energy X-rays. The tracking algorithm would help a patient's care team irradiate affected regions of the heart and avoid healthy tissue without needing any specialized equipment, just a standard linear accelerator and some code.
Read the article here: https://physicsworld.com/a/x-ray-guidance-keeps-cardiac-radioablation-on-target/
Sep 2021
---
Eureka Prize Nomination – Dr Tess Reynolds
Tess Reynolds has been named a top-3 finalist for the 2021 Australian Museum Eureka Prize for Outstanding Early Career Researcher. The Eureka Prizes are Australia's most comprehensive national science awards, honouring excellence in research and innovation, leadership, science engagement, and school science. Tess was nominated by the University of Sydney for her work developing ACROBEAT (Adaptive CaRdiac cOne BEAm computed Tomography). ACROBEAT is a new technology that enables imaging and treatment hardware to beat in sync with the patient, delivering clearer, faster, and safer medical images. ACROBEAT has the potential to transform 3D image guidance and change the way we treat cancer and cardiovascular disease. The award winners will be announced on October 7th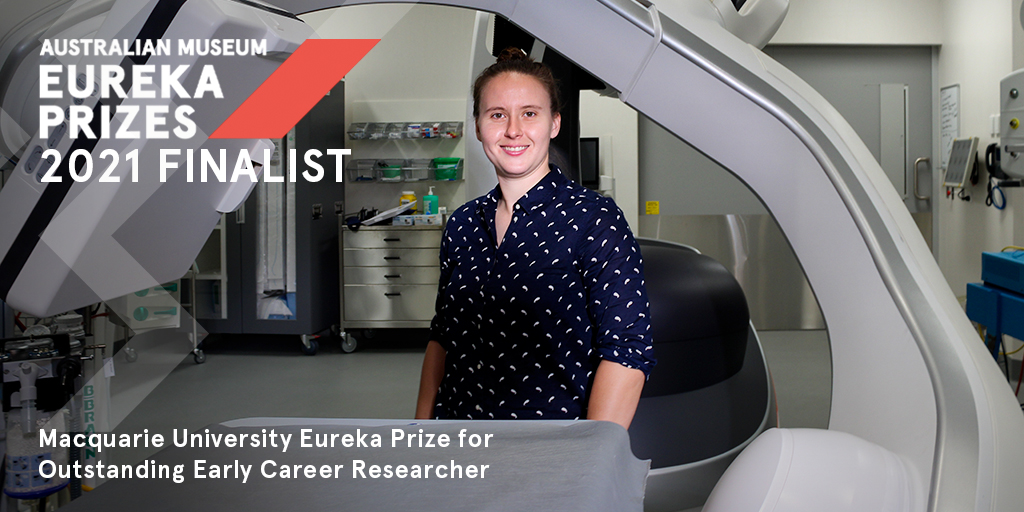 Contact us
Phone: +61 2 8627 1106
Email: image-x.contact@sydney.edu.au
Social media: Facebook | Twitter
Level 2, Biomedical Building (C81)
1 Central Ave
Australian Technology Park
Eveleigh NSW 2015
University Internal Mailing
Suite 201, C81-Biomedical Building,
University of Sydney, NSW 2006