About us
The ACRF Image X Institute is a centre for innovation in radiation therapy and cancer imaging technologies.
We create, share and apply scientific knowledge to improve health by building new technology for cancer imaging and targeted radiation therapy.
We engage with industry, hospitals, international collaborators and universities to forge relationships that help take our projects from lab bench to patient bedside.
ACRF Image X is a part of the Faculty of Medicine and Health at the University of Sydney. Explore more research within our faculty.
---
June 2022
---
James Grover featured in Physics World
Congratulations to James Grover, whose first paper on machine learning for ventilation imaging, was reviewed and highlighted by PhysicsWorld. 
James' work applies a fast-growing computational method, machine learning, to the task of generating functional images from CT scans. For lung cancer patients receiving radiation therapy, this means that the healthier areas of the lung can be identified, and preferentially spared from higher doses of radiation. If the healthier lungs are spared, data suggests that there will be fewer side effects to patients from the radiation therapy treatment.
Read the article here: https://physicsworld.com/a/neural-network-generates-lung-ventilation-images-from-ct-scans/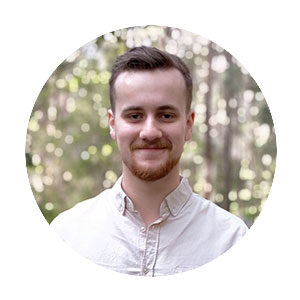 May 2022
---
Hilary Byrne awarded REDI Industry Fellowship
Congratulations to Hilary Byrne, who has been awarded an industry fellowship with 4DMedical, to help translate CT Ventilation Imaging for industry.
Dr Hilary Byrne, a Program Manager and Research Fellow at the ACRF Image X Institute in the Faculty of Medicine and Health, will undertake a 12-month project with 4DMedical, the technology innovator delivering breakthrough four-dimensional lung imaging capability, transforming diagnosis and surveillance.
Dr Byrne will focus on resolving clear clinical needs spanning conditions such as COPD, lung cancer, cystic fibrosis and long-COVID, and by expediting regulatory approvals and commissioning of prototype scanning platforms enabling better treatments for patients.
The REDI Fellowship program is part of MTPConnect's REDI initiative funded by the Australian Government's Medical Research Future Fund (MRFF). It will bring researchers, clinicians and MTP professionals together for up to twelve months to work on priority medical research projects.
Read more about the REDI Fellowships here: https://www.mtpconnect.org.au/Story?Action=View&Story_id=474
April 2022
---
MRI Linac team published in Nature Reviews Clinical Oncology
Published this month in leading oncology journal Nature Reviews Clinical Oncology, our researchers have collaborated on an important and timely resource for oncologists. The invited paper Integrated MRI-guided radiation therapy: Opportunities and challenges comes at a time when a new technology, MRI-guided radiation therapy (MRIgRT) is rapidly shifting the field of cancer radiation therapy.
In addition to Prof Keall, five researchers from Image X contributed to the work; Brendan Whelan, Caterina Brighi, David Waddington, Shanshan Shan and Paul Liu.
Contact us
Phone: +61 2 8627 1106
Email: image-x.contact@sydney.edu.au
Social media: Facebook | Twitter
Level 2, Biomedical Building (C81)
1 Central Ave
Australian Technology Park
Eveleigh NSW 2015
University Internal Mailing
Suite 201, C81-Biomedical Building,
University of Sydney, NSW 2006