Professor Paul Keall
Director
Dr Paul Keall is a Professor in the Sydney Medical School at the University of Sydney and an NHMRC Senior Principal Research Fellow. He graduated with his B.Sc. from the University of Waikato, and an M.Sc. and Ph.D. from the University of Adelaide. His career has taken him to positions at Queensland University of Technology, Liverpool Cancer Therapy Centre, and Virginia Commonwealth University. Prior to his current role, he was the Director of the Radiation Physics Division at Stanford University.
At the University of Sydney Prof. Keall and his team of 20+ scientists have the mission to create, share and apply novel cancer imaging and targeted radiotherapy methods that improve human health. His team have achieved significant bench-to-bedside clinical translational milestones in 4D imaging, real-time tumour position localisation, real-time adaptive radiotherapy, CT ventilation imaging and audiovisual biofeedback. Additional programs include the research and development of the Australian MRI-Linear accelerator, and the Nano-X cancer radiotherapy system.
Prof. Keall's research is funded by over $10M of competitive government grant funding. The scientific work has resulted in over 250 articles with a high number of citations (h-index 45). He is regularly invited to speak at large international meetings. The cutting edge technological nature of the research has resulted in a number of patents, licenses and industrial engagement, including founding two companies. Prof. Keall is engaged professionally in several roles within the American Association of Physicists in Medicine (AAPM) and the American Society for Radiation Oncology. Outside of work, he enjoys time with his family, and all forms of sport.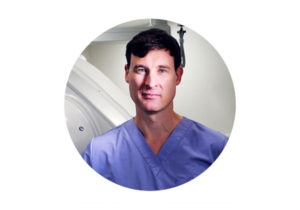 Associate Professor Ricky O'Brien
Deputy Director
Dr Ricky O'Brien is an Associate Professor in the Image-X Institute working on the DMLC tracking, Audiovisual Biofeedback and RM4DCBCT software projects.  Ricky completed his undergraduate studies in Pure and Applied Mathematics from RMIT University and his Ph.D. in biological mathematics at the University of Western Australia. After completing his Ph.D. studies he worked for five years at EOS Space Systems in Canberra developing astrodynamics applications for space debris tracking and satellite laser ranging.  More recently he spent five years as a Senior Developer at Optimo Financial where he developed financial optimisation software. Ricky's interests are in software development, optimisation, astrodynamics, biological mathematics and mathematical modelling.
Dr Michelle Dunbar
Postdoctoral Research Fellow
Dr Michelle Dunbar completed her PhD in Applied Mathematics at the University of New South Wales in 2012, and from 2012-2015 was a Vice Chancellor's Postdoctoral Research Fellow in the SMART Infrastructure Facility at the University of Wollongong.
Michelle has experience in applying mathematical optimisation techniques to both medicine and public transport networks, to assist in key operational decisions and provide robust solutions under uncertainty. She also has experience in applying non-linear optimisation tools to a variety of medical datasets to allow for improved disease detection and diagnosis; one of these tools has subsequently been taken up by a health care company. In her spare time, Michelle enjoys surfing, cycling and bushwalking.
Dr Paul Liu
Postdoctoral Research Associate
Dr Paul Liu]] obtained his Bachelors degree from the University of Sydney in 2007 with majors in Physics and History and Philosophy of Science. He then completed his Masters in Medical Physics and undertook a PhD in the same field. During his doctorate, he worked in collaboration with the Chris O'Brien Lifehouse to develop new techniques to measure radiation therapy dose using fibre optics. These new methods improved the safety of brachytherapy treatments as well as those involving small radiation fields. In his spare time, Paul enjoys playing sport, travelling and photography.
Dr Samuel Blake
Postdoctoral Research Associate
Dr Sam Blake obtained his BSc (Hons) in 2009 from Queen's University in Canada with a subject of specialisation in astrophysics. From 2009 to 2010 he worked as a research associate in radiation oncology medical physics at the Odette Cancer Centre in Toronto, before commencing his doctoral studies at The University of Sydney. After completing his PhD in 2014, Sam worked as a postdoctoral researcher in the Institute of Medical Physics at The University of Sydney to develop improved radiation detection systems for verifying treatment deliveries and improving radiotherapy safety.
In 2019 he joined the Image-X Institute to develop improved low-dose image guidance systems for radiotherapy. Sam's research interests include computational modelling, Monte Carlo simulations, radiation dosimetry and quantitative medical imaging. In his spare time, he enjoys cooking, gardening, travelling and exploring Sydney's many beaches and parks.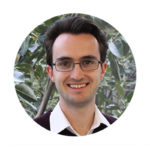 Dr Owen Dillon
Postdoctoral Research Associate
Owen Dillon completed his B.Sc in Physics and Applied Mathematics in 2013, First class honours in Mathematics in 2015 and Ph.D Thesis in Mathematics in 2018, each at the University of Auckland. His research focused on probabilistic compression algorithms and model reduction for Bayesian Inverse Problems. He also has experience in economic research on behalf of Maori Iwi and the New Zealand Ministry of Business, Innovation and Employment, and medical engineering experience working with Fisher and Paykel Healthcare.
His research interests include Inverse Problems, Bayesian statistics, uncertainty quantification and linear algebra. He joined the Image-X institute in 2018 to work on 4D cone-beam CT image reconstruction, with the aim of producing high quality real-time reconstructions of moving anatomy. In his spare time, Owen enjoys cooking and exploring Sydney.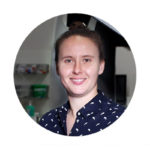 Dr Tess Reynolds
Research Fellow
Dr Tess Reynolds completed her PhD in Biophotonics at the University of Adelaide in 2017, receiving a Dean's Commendation for Doctoral Thesis Excellence. Her research focused on developing a fluorescence-based fibre-tip Whispering Gallery Mode biosensing platform as a way to facilitate real-time label-free in-vivo sensing.
Tess has comprehensive laboratory skills dealing with precision optics, lasers and resonators as well as extensive computational programming, modeling and data analysis skills. Previously, Tess has undertaken research in Astrophysics within the Cosmic Ray division of the High Energy Astrophysics Group at the University of Adelaide. In her spare time, Tess enjoys travelling and partaking in a variety of sports including ice hockey, where she has represented Australia in 3 consecutive Women's World Championships.

Dr Doan (Trang) Nguyen
Research Affiliate
Dr Doan (Trang) Nguyen completed her PhD in Biomedical Engineering at the University of Sydney in novel non-invasive imaging of lung functions. During her PhD, Trang oversaw the very first successful implementation of the contrast enhanced Electrical Impedance Tomography technique for detection of blood clots in the lungs, validated on a large animal model. The work was a collaborative effort between Electrical Engineering at Sydney University and Westmead Cardiology Research. Her work at the Image-X Institute focuses on improving the KIM technology for real-time prostate cancer radiation therapy (SPARK trials) and for lung cancer radiation therapy.
Trang's research interests include bioelectronics, physiological signal monitoring and analysis and especially medical image processing. In her free time, Trang likes cycling and reading. She also has very eclectic taste in music.

Dr Chandrima Sengupta
Postdoctoral Research Associate
Chandrima Sengupta completed her B.Sc in Physics with first class honours in 2013 and M.Sc. in Physics in 2015 from University of Calcutta, India. She began her PhD at the Australian National University (ANU) in 2015 and has recently submitted her PhD Thesis for examination. Her PhD work focussed on developing Australia's first radioactive ion beam capability (SOLenoidal Exotic Rare isOtOpe separator, SOLEROO) at the ANU and understanding the nuclear reaction processes of the unstable nucleus 8Li using SOLEROO.
Chandrima joins the ACRF Image-X Institute as a postdoctoral researcher working on the Liver Ablative Radiotherapy (LARK) clinical trials utilising Kilovoltage Intrafraction Monitoring (KIM). In her spare time, Chandrima enjoys cooking, watching horror movies, and, travelling.
Dr Lars Mejnertsen
Postdoctoral Research Associate
Dr Lars Mejnertsen is a Postdoctoral Research Associate working on beam adaptation. Having graduated with a PhD in Physics from Imperial College London in 2018 in the field of space plasma physics, he worked on the development of the Gorgon simulation code for planetary magnetospheres. The code aims to assist in the forecasting in space weather: the impact of solar activity on the Earth's infrastructure.
Joining the ACRF Image-X Institute in 2019, Lars brings his experience in computational physics and algorithm development to the beam adaptation project, which aims to improve the efficacy of radiotherapy. By adapting the profile of the incident radiation, taking into account the presence of multiple tumour targets and their motion during treatment, a tailored dose can be administered to the tumour whilst avoiding healthy tissue. In his spare time, he enjoys making the most of the outdoors by going on long walks and taking part in water sports.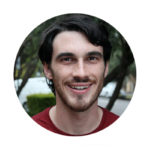 Dr David Waddington
Postdoctoral Research Fellow
Dr David Waddington graduated with a PhD in Physics from the University of Sydney in 2018. Through his PhD research he developed new modalities for tracking therapeutic drug delivery via hyperpolarized magnetic resonance imaging (MRI) of nontoxic nanoparticles, such as nanodiamond. Awarded a 2013-14 Fulbright scholarship, he has also worked on new MRI modalities with leading biomedical imaging groups at Harvard University and the Massachusetts General Hospital.
Joining the Image-X Institute in 2019, David brings his experience in MRI hardware and systems development to the MRI-Linac project. This project aims to improve the accuracy of radiation delivery in cancer treatment by integrating radiotherapy with real time MR imaging of tumours. When he's done with work for the day, you'll often find David riding his bike to the beach for a bodysurf or heading up to the mountains for some rock climbing.
Joseph Prinable
Research Associate
Joe Prinable is a Research Associate who will join the group to work on a variety of hardware projects. He is currently pursuing a PhD in conjunction with the Woolcock Institute of Medical Research investigating the feasibility to continuously monitor breathing in asthma and health populations. Joining the ACRF Image-X Institute in 2019, Joe brings his experience in hardware design and embedded software development to expedite hardware projects. In his spare time, he enjoys rock climbing, exploring new places and eating yummy food.
Dr Elshin Mathias
Postdoctoral Research Associate
Elshin has a bachelor's and master's degree in biomedical engineering. He obtained his PhD from the University of Canterbury, New Zealand in mechanical engineering where he worked on developing mathematical models bridging physiological mechanisms and fMRI BOLD imaging signals.
He has postdoctoral experience at the Queensland Brain Institute where he worked on various signal and image processing projects. He also has industrial experience designing patient specific pin guides used in total knee replacement surgeries based on CT/MRI images. Elshin joined the ACRF Image-X Institute in 2019 as a postdoctoral researcher to work on improving the effectiveness of image guided radiation therapy. His interests include reading, yoga and badminton.
Dr Hilary Byrne
Program Manager, Research Fellow
After graduating with a Masters in Physics from the University of Cambridge in 2000, Hilary worked in the software development industry. She began a PhD in Medical Physics at the University of Sydney in 2009. Her PhD work focused on computer simulation of radiation interactions at the sub-cellular scale – understanding how radiotherapy treatments interact with cells in the body to cause tumour damage. This included looking at ionisations in the cytoplasm and simulations incorporating nanoparticles to improve the delivered radiotherapy dose.
Hilary's PhD journey was somewhat extended by maternity leave and part-time carer duty for two lively boys. She successfully completed her PhD in 2017, moving on to a postdoctoral research position running a pre-clinical animal trial of nanoparticle radiation enhancement at the Australian MRI-linac. She joined the Image-X Institute in 2019 and works on improving radiotherapy treatments, particularly using information from CT imaging to inform treatment planning with the goal of reducing patient side-effects.
In her time off, Hilary enjoys singing in choirs and fencing (the Olympic sword-fighting, not the agricultural land-enclosing type!)
Dr Xiaoshui Huang
Postdoctoral Research Associate
Xiaoshui Huang completed his PhD in information technology from the University of Technology Sydney in 2019. His research focused on computer vision and machine learning.  During his PhD, he joined Rapiscan Systems as an internship to use deep learning algorithms to improve the CT-image segmentation accuracy in animals. After his PhD, he worked as a research fellow in 3D computer vision at the University of Technology Sydney to develop new deep learning algorithms for the cross-domain point cloud registration.
Joining the Image-X institute in 2019, Xiaoshui brings his experience in machine learning and algorithm development to analyze the protocol compliance with the patient outcome to improve patient care. Another of his research interests is to use deep learning to personalize image guidance to maximize radiotherapy treatment success. In his spare time, he enjoys jogging, watching movies and playing computer games.
Dr Mark Gardner
Postdoctoral Research Associate
Mark Gardner recently completed a postdoc at the University of Adelaide with the Cystic Fibrosis Airway Research Group, looking at novel methods for measuring the mucus clearance rate. Mark has completed his PhD at Flinders University in Adelaide at the Medical Device Research Institute. His PhD was in collaboration with ResMed, and looked at developing a device for measuring heart rate during positive airway pressure therapy for people who have sleep apnoea. Mark a also holds a Bachelor of Engineering in Mechatronics and a Masters in Biomedical Engineering from UNSW. Mark is joining the ACRF Image-X Institute as a postdoctoral researcher working on the Nano-X cancer radiotherapy system. His interests include hiking, video games,  basketball and communicating through Simpson's references.
Dr Emily Debrot
Postdoctoral Research Associate
Emily undertook her PhD in Medical Physics at the University of Wollongong. Her project focused on characterising silicon dosimeters and microdosimeters for quality assurance applications in particle therapy. During her candidature Emily completed a visiting scientist position at GSI in Germany and a student intern position in the Radiation Oncology Department at Mayo Clinic, Rochester, USA.
Emily joined the ACRF Image X institute in 2019 to work on the Nano-X project. This project aims to develop a compact and affordable radiotherapy system to facilitate and meet growing demands for radiotherapy treatment for cancer patients worldwide. In her spare time Emily likes to spend time outdoors; her favourite activities include rock climbing and skiing.
Dr Youssef Ben Bouchta
Postdoctoral Research Associate
Youssef Ben Bouchta completed his PhD at the university of British Columbia in 2019. His PhD research took place at the Vancouver Cancer Center where he worked on lowering out-of-field dose and risk of radiotherapy induced second malignancies in pediatric and young adult patients. While completing his PhD, he also worked on developing a quality assurance program for a small animal radiation research platform.
Following the completion of his PhD, Youssef joined the ACRF Image-X Institute as a postdoctoral researcher working on improving targeted radiation therapy techniques. In his spare time, Youssef enjoys reading, hiking and, when possible, travelling to remote places.
Vincent Caillet
PhD Candidate
Vincent Caillet is currently working under the supervision of Prof. Paul Keall and Dr. Jeremy Booth. In addition to his current studies, he is also employed as a hospital scientist at Royal North Shore Hospital in Sydney. Before joining the Image-X Institute, he briefly worked in nuclear medicine in the IRSN (France) on the Monte Carlo simulation of patient injected with microsphere of yttrium-90 in the liver.
His main research has been focusing on the clinical implementation of multi-leaf collimator (MLC) tracking for patient diagnosed with lung cancer. Other subject of interests are the evaluation of dosimetric errors during MLC tracking, comparison of tracking algorithms and the occasional KIM gating treatment. When he is not working, the highest chance of meeting him is at the beach, most probably swimming from one beach to the other.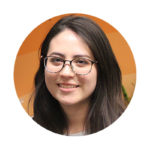 Emily Hewson
PhD Candidate
Emily Hewson obtained her Bachelor's degree majoring in Physics and Psychology from the University of Sydney. More recently she completed her Master of Medical Physics degree. Her Master's project investigated the use of the Monte Caro code TOPAS for the calculation of backscatter factors for kilovoltage x-rays with comparison to measured values using Gafchromic film and OSLs. Emily's research will focus on Kilovoltage Intrafraction Monitoring (KIM). In her free time she enjoys swimming and reading.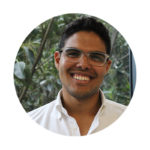 Nicholas Hindley
PhD Candidate
Nicholas Hindley graduated from the Advanced Science program at the University of New South Wales where he gained first-class honours in chemistry and pharmacology as well as the Dean's List Award for Excellence in Research, the Spruson and Ferguson Award for Innovation in Applied Science and the Children's Cancer Institute Honours Scholarship. He then moved to the University of Sydney where he obtained a second undergraduate degree in philosophy and mathematics, before undertaking a PhD in medicine.
His research at Image-X focuses the use of neural nets and deep learning in medical imaging and radiotherapy. In his spare time, Nicholas enjoys climbing, cycling and singing jazz.
Natasha Morton
PhD Candidate
Natasha completed her undergraduate degree in 2014 at the Australian National University, majoring in physics and mathematics. Natasha has recently completed a master of Medical Physics at the University of Sydney. Her project focused on code development for determining 3D tumour control probability (TCP). This was used to determine the effects of motion on TCP during prostate cancer treatment for both real-time multi-leaf collimator (MLC) clinical trial patients and several motion simulated scenarios.
Her research will focus on second generation 4DCT. Natasha enjoys a good fiction book and expanding her culinary skills.
Marco Müller
PhD Candidate
Marco visited us for six months in 2017 to complete his master thesis in physics, and was involved in the Australian MRI-Linac Program. He studied at the University of Heidelberg, Germany, and has been undertaking research at the German Cancer Research Centre (DKFZ) since 2014. In his bachelor thesis he dealt with molecular optical imaging and reconstruction algorithms for optical tomography in mice. In addition to his studies in general physics, Marco went for further education courses like Advanced Physical Methods in Radiology and Medical Physics for Physicists to cover the theory of the different areas of medical physics and performed the quality assurance of linear accelerator in the university hospital in Heidelberg. When not working, during his summer stay in Sydney Marco likes to enjoy the Australian lifestyle, do water sports or go hiking in the Blue Mountains.
Suzy Lydiard
PhD Candidate
Suzy Lydiard is currently undertaking a PhD part-time investigating the feasibility of non-invasively treating Atrial Fibrillation using an MRI-Linac. She is lucky enough to not only have Professor Paul Keall as her primary supervisor but additionally Professor Stuart Crozier (UQ) and Dr Gary Liney (Ingham Institute, NSW) as auxiliary supervisors. She is conjointly completing her clinical Radiation Oncology Medical Physics accreditation at Auckland City Hospital, NZ. Previously she completed a BTech Degree in Medical Physics and Imaging at Auckland University and graduated with first class honours. Her honours research project assessed the clinical suitability of using compressed sensing in cardiac MRI. When she is not working, studying or jumping across the ditch, Suzy enjoys baking (a welcomed skill in the departments), exploring and reading a good novel. When she is stressed you can find her hitting the pavements and trails with running shoes.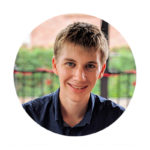 Adam Mylonas
Research Assistant
Adam Mylonas is completing his third year of a Bachelor of Engineering Honours (Biomedical) and a Bachelor of Medical Science at the University of Sydney. Under the supervisor of Dr. Doan Trang Nguyen, Adam completed research at the ACRF Image-X Institute over the summer focussing on a new approach for the real-time tracking of fiducial markers in intrafraction kilovoltage images. He will be continuing his research to further develop the new approach for both regular and irregular markers for the KIM project. In his free time, Adam enjoys cycling, hiking and photography.
Dr Sara Tomka
Institute Manager
Sara Tomka has a Doctor of Philosophy, in physics, from the University of London and has been recognised by Engineers Australia as a Professional Engineer. She has gained extensive management experience working in both universities and in global engineering organisations. Sara aims to tap into over 15 years of international experience achieving successful outcomes across business, government and research, to ensure that the innovative capabilities of the ACRF Image X Institute have lasting value and are accessible to companies, clinicians and patients by working with the excellent team to advance projects from discovery to clinical practice. She loves to embark on new adventures, gain new experiences and explore new places with her family.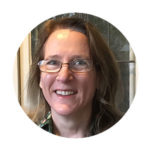 Dr Helen Ball
Operations Manager
Helen Ball obtained her PhD in molecular biology at the Garvan Institute of Medical Research and has worked as a researcher in the Discipline of Pathology, University of Sydney.  She also provided advice and training for researchers at the School of Medical Sciences, as the facility officer for the Bosch Biostatistics and Bioinformatics Facility. Helen manages the operations of the ACRF Image-X Institute. She enjoys reading, cooking and spending time with her family.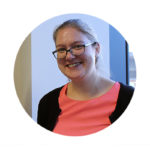 Shona Silvester
Clinical Trials Co-ordinator
Shona Silvester has a Master's in medical science and has considerable experience in clinical trials research. She has worked in the pharmaceutical industry as well as an academic research organisation. She provides support for the clinical trials program at the Image-X Institute. In her spare time Shona volunteers with the NSW SES and enjoys playing tennis with her friends.
Natalie Plant
Clinical Trials Co-ordinator
Natalie Plant holds a MHSc in Clinical Data Management and has worked in clinical trials for 14 years. Her extensive experience includes 8 years in radiation oncology studies at Royal North Shore and St George Hospitals, and 6 years in health services research at the Menzies Centre for Health Policy, University of Sydney. Natalie volunteers at the Australian Rate Chromosome Awareness Network providing data management and fundraising support, and spends a lot of her spare time toddler-wrangling and exploring the parks around Sydney.
Kuldeep Makhija
Software Developer
Kuldeep Makhija graduated with a Bachelor in Management Science and Masters in Computer Application. After that, Kuldeep worked with Dell Perot Systems and Halliburton Energy Services as a software developer in Pune, India and partly in Houston, USA. He is currently building the software tools to advance the various projects underway, under the guidance of Dr Ricky O'Brien. His interests are new Microsoft technologies and team and project dynamics. When not working, Kuldeep likes to travel, discover new places and take his son swimming.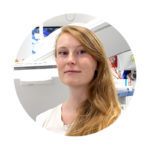 Julia Johnson
Design & Communications Officer
Julia Johnson comes from a multi-disciplinary design background. In 2008 she graduated from University of Canberra with a B. Industrial Design (hons) and was awarded Australian Design Graduate of the Year by the Design Institute of Australia. Over the past decade her projects have ranged from exhibition graphics in national cultural institutions, through to product design for class 1 medical devices. At Image X, Julia and provides specialist design and communication support to the team for research projects and the institute more broadly. She enjoys playing music, and in her spare time performs regularly with her banjo and guitar.