About us
The ACRF Image X Institute is a centre for innovation in radiation therapy and cancer imaging technologies.
We create, share and apply scientific knowledge to improve health by building new technology for cancer imaging and targeted radiation therapy.
We engage with industry, hospitals, international collaborators and universities to forge relationships that help take our projects from lab bench to patient bedside.
ACRF Image X is a part of the Faculty of Medicine and Health at the University of Sydney. Explore more research within our faculty.
---
Oct 2020
---
Emily Hewson featured in Physics World
PhD Candidate Emily Hewson has been interviewed by new website Physics World about her recently published article assessing multileaf collimator tracking and gating of the radiation therapy beam during treatment.
"Our implementation of KIM to monitor tumour motion, combined with either gating or MLC tracking improves the availability of intrafraction motion adaption for all clinics with standard treatment machines," says Hewson. "One of the major barriers to implementing real-time adaptive radiotherapy in many countries has been a lack of finances and resources. The adaptive methods we compared could potentially overcome these obstacles and bring intrafraction motion adaptation into standard clinical practice at any cancer treatment facility that treat patients using a modern linear accelerator."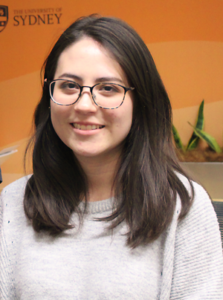 July 2020
---
Dr Paul Liu featured on Phyics World
Paul Liu, has been featured on the prominent Physics news website for his work: MRI-Linac enables simultaneous MLC tracking of two moving targets
Paul has described the use of an MRI-Linac to simultaneously track the motion of two treatment targets. "There are many radiotherapy cases that involve simultaneous treatment of multiple targets," he said, citing examples such as locally advanced prostate or lung tumours, and oligometastases.
July 2020
---
Study identifies missing piece needed for lower-cost, high-quality MRI
David Waddington's paper "High-sensitivity in vivo contrast for ultra-low field magnetic resonance imaging using superparamagnetic iron oxide nanoparticles" has been published in Science Advances. The research was completed during David's Fulbright scholarship, in collaboration with friend of the institute, Zdenka Kuncic (University of Sydney) and Matt Rosen (Massachussetts General Hospital), among others. The paper has been featured in the university's News and Opinion here, and Medical Xpress here.
Contact us
Phone: +61 2 8627 1106
Email: image-x.contact@sydney.edu.au
Social media: Facebook | Twitter
Level 2, Biomedical Building (C81)
1 Central Ave
Australian Technology Park
Eveleigh NSW 2015
University Internal Mailing
Suite 201, C81-Biomedical Building,
University of Sydney, NSW 2006