About us
The ACRF Image X Institute is a centre for innovation in radiation therapy and cancer imaging technologies.
We create, share and apply scientific knowledge to improve health by building new technology for cancer imaging and targeted radiation therapy.
We engage with industry, hospitals, international collaborators and universities to forge relationships that help take our projects from lab bench to patient bedside.
ACRF Image X is a part of the Faculty of Medicine and Health at the University of Sydney. Explore more research within our faculty.
---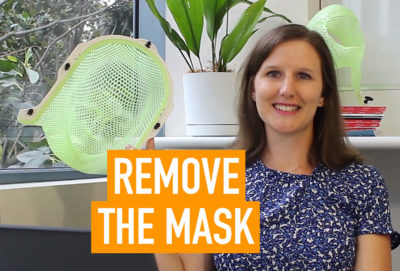 Latest News
18 December 2019
---
Remove the Mask receives $600,000 funding.
The Morrison Government has today announced the awarding of $8.9 million for cancer research in Australia, through Cancer Australia's Priority-driven Collaborative Cancer Research Scheme (PdCCRS).
Remove the Mask received $600,000 as part of the funding round, which will be used to develop a surface guidance technology for the treatment of head and neck cancers that will reduce anxiety and stress in radiotherapy patients, by Professor Paul Keall at the University of Sydney.
Read the press release here.
Learn about Remove the Mask here.
Prize winning PhD Candidates at MedPhys 2019
It is with great pride that we congratulate our higher degree students for their exceptional presentations at Medphys 2019, the annual event hosted by The Australasian College of Physical Scientists & Engineers in Medicine (ACPSEM) NSW Branch. 
Natasha Morton was awarded Best Postgraduate PhD for Creating clearer images for clinical use: syncing patient breathing to CT imaging.
Nicholas Hindley was awarded Most Outstanding Presentation for Real-time direct diaphragm tracking during lung cancer radiotherapy.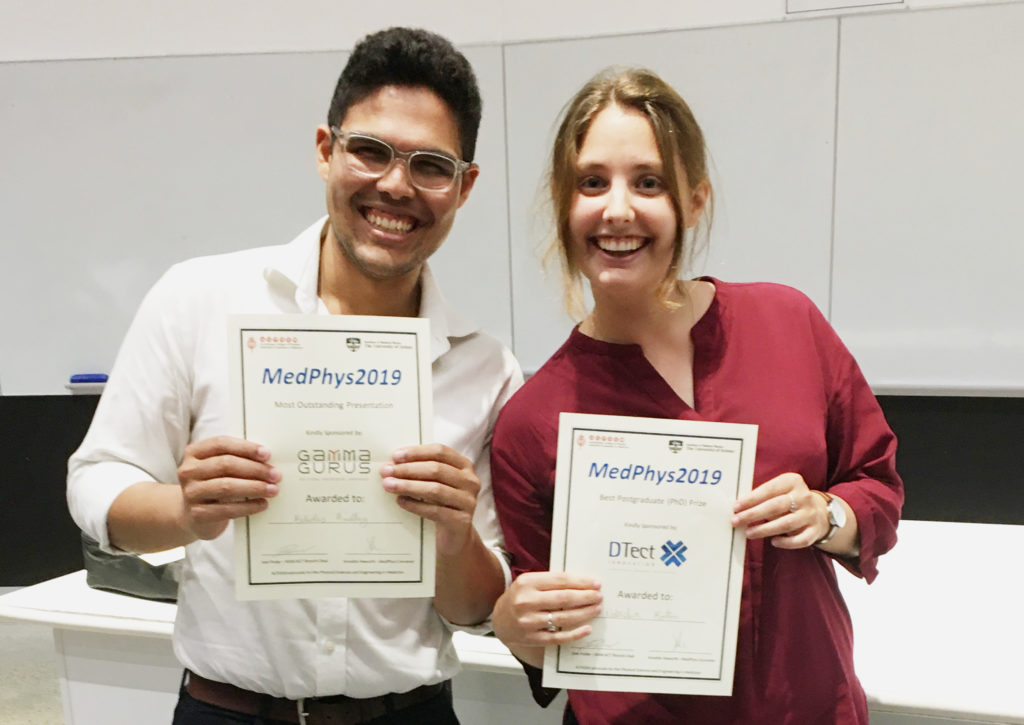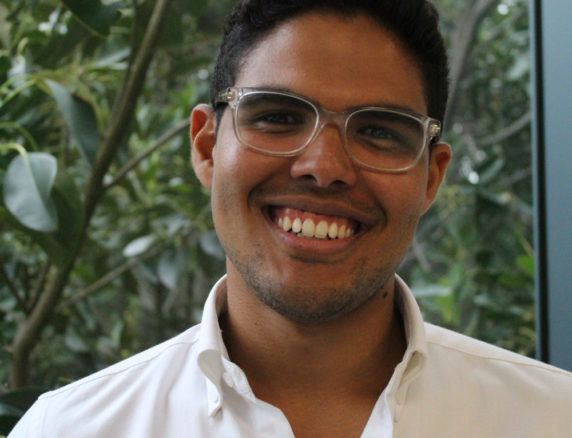 October 2019
---
Congratulations Nicholas Hindley – Fulbright Scholarship Awarded
Nick Hindley has received the prestigious Fulbright Foreign Student Program. He will spend part of next year at Massachusetts General Hospital/Harvard Medical School, in addition to visiting other sites where machine learning and image reconstruction are strong themes.
September 2019
---
Respiration-guided imaging method could set a new benchmark for cancer imaging.
Researchers at the University of Sydney have used a cancer patient's breathing signal to guide the acquisition of a pre-treatment CBCT scan, commonly used when planning radiotherapy for cancer patients. This milestone scan marks the beginning of the ADAPT clinical trial, which is expected to demonstrate a dramatic improvement in image quality whilst reducing imaging time and radiation dose by 75% for cancer patients.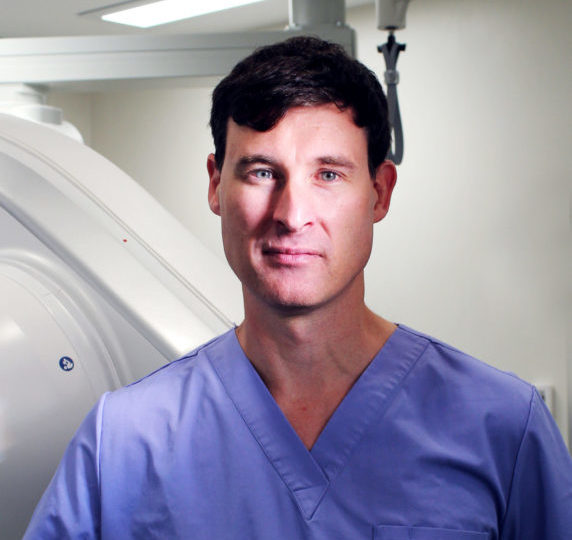 Contact us
Phone: +61 2 8627 1106
Email: image-x.contact@sydney.edu.au
Social media: Facebook | Twitter
Level 2, Biomedical Building (C81)
1 Central Ave
Australian Technology Park
Eveleigh NSW 2015
University Internal Mailing
Suite 201, C81-Biomedical Building,
University of Sydney, NSW 2006